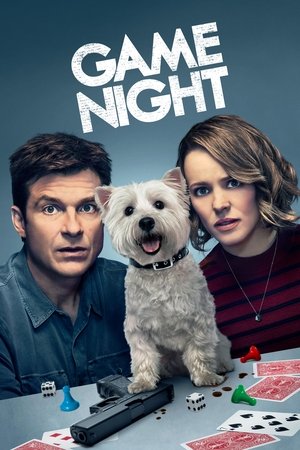 A refreshing nice little comedy. Perfect for a light-weight screening with friends or family or beer.
A thoughtful look at a familial crisis in contemporary Iran. The directing is clever and the acting excellent, especially from lead actor Payman Maadi. This is high quality cinema, keeping the story somewhat suspenseful all while having a humanist view of the characters and the context they're evolving into.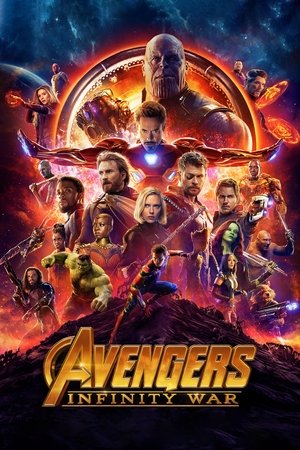 The latest garbage from Marvel, where uncharismatic characters talk mythological origins nobody gives a shit about and you can know how dramatic it's supposed to be by measuring the inverse Chris-Pratt-jokes-per-minute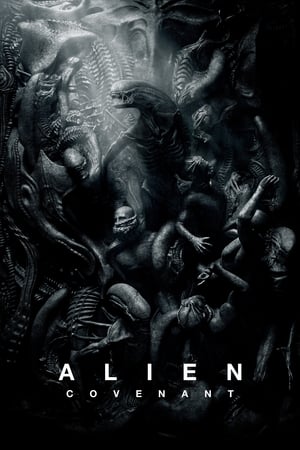 The first 10 minutes of this movie must have been designed to showcase 4K because it made me fall in love with my TV set. Also the film is nice.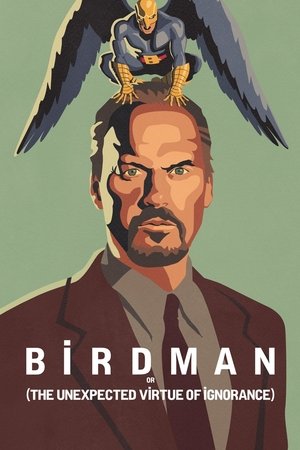 The obsessional usage of the long-take (the movie is one long take, although with ellipsis) allows some spectacular context switches all while maintaining continuity, which is splendid. All the characters are more or less crazy and it all turns into an exquisite cacophony.
'the fuck did I just watch. I'll rate it 5 just in case.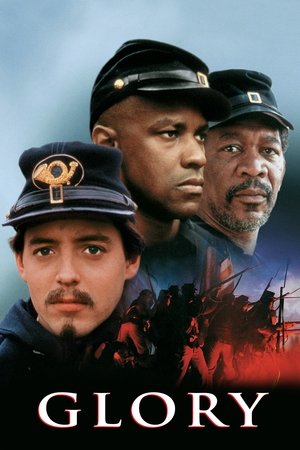 After having seen Ferris Bueller Day's Off I wanted to discover more of Matthew Broderick's filmography, but this boring Oscar-targeted history educative pack will make me stop there.
Homework, obviously, although the epic poster with the Brooklyn Bridge drove me to it as much as the film's cult status. It's an interminable three-acts saga on organized crime whose first act and its poetry on childhood and teenagehood is the only one that I found bearable. They also screw up big time when casting the actress to play the adult Deborah, the overwhelming proof being the comparison between Elizabeth McGovern and adult Jennifer Connely.
It's long and a bit too meditative for me, but I enjoyed the great soundtrack and the gorgeous visuals, both classical in their style.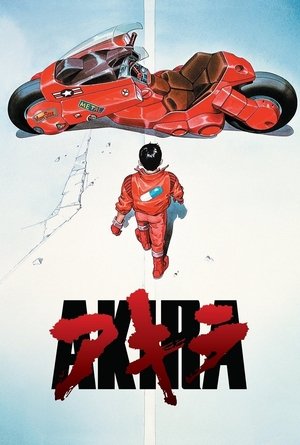 Homework movie (in many top lists, considered cult, etc). I can't stand Japanese animation and their feature-length animated GIFs.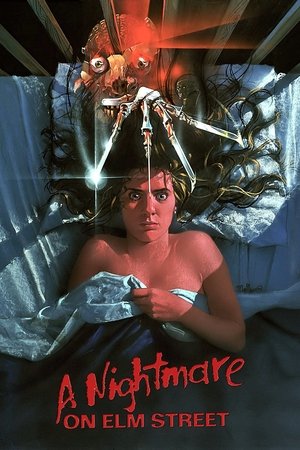 Ready Player One homework. Mostly boring, but watchable.
The kind of movie I would have enjoyed when I was 7, the mental age of its two bafflingly stupid lead characters
I GOT CHILLS, THEY'RE MULTIPLYING, AND I'M LOOOOOOOOOSING CONTROL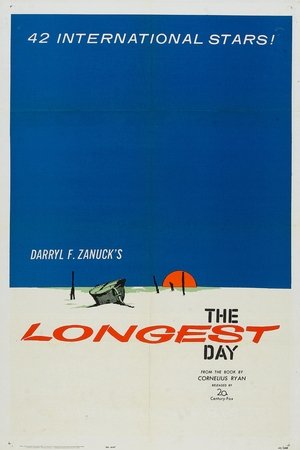 Lieutenant Colonel Benjamin Vandervoort: 3 million men penned up on this island all over England in staging areas like this. We're on the threshold of the most crucial day of our times. 3 million men out there, keyed up, just waiting for that big step-off. We aren't exactly alone. Notify the men, full packs and equipment 1400 hours.
Apparently « Show, don't tell » wasn't exactly the motto of this theatrical history educative package.
Ready Player One homework. Somewhat feel-good movie that runs well if you don't expect much from it.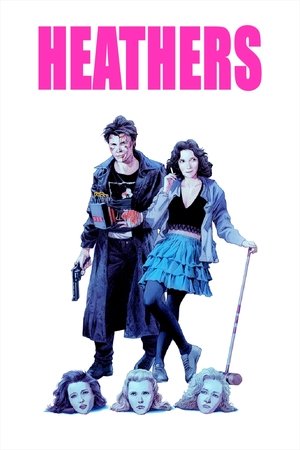 So that's what Christian Slater was doing before embodying Mr. Robot. Well he played even crazier characters back then.
It's good but I don't get all the fuss.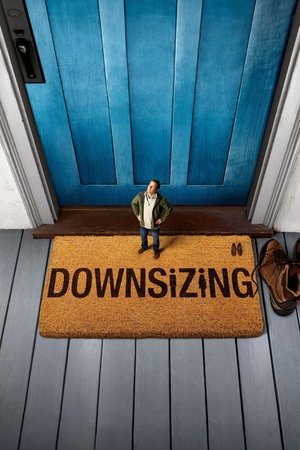 Rarely saw a movie straying from its path that much. It seems that the authors had no idea what story they wanted to tell us.
It seems that Kenneth Branagh's spectacularly theatrical directing can turn any novel I don't care about into a somewhat interesting entertainment
Some shit American comedy features a retarted teenager masturbating into a pie and nobody bats an eye. An intelligent movie features a touching teenager masturbating into a peach and suddenly everyone loses their minds.
This shitty composite is not convincing me a second the clown is actually in the sewer. Also there is a fight between two groups of kids where they throw rocks at each others. Don't do that kids it's very dangerous!
Margot Robbie produces an original movie on the very bankable subject of ice skating, where she plays the lead whose 80s' style of clothes and hairstyle showcase the latest sexy fashion, telling the story of a 80s' scandal few people remember. The movie, which is amazing, proceeds to win four times its budget, be nominated for multiple Oscars and is acclaimed by the critic. Beware Hollywood, because this woman is going places.
I wasn't convinced a second of this love story. It all unrolls way too fast. She must be a maniac to fall that fast and desperately for a stupid fishman. Also there is this weird shot where the fishman is holding her in his arms and he's very muscular and she's like protected by him. Del Toro obviously wanted this iconic shot but the imagery of the powerful protector for the fragile woman comes out as very weird in the movie's context.
In the vein of Stronger, I like those little movies depicting real incidents and real people. They're often the occasion to discover some interesting facts or professions, firefighters in this case. <spoiler>I didn't know the real story and the ending moved me very much.</spoiler>.
Spielberg casually redefining the entire war genre. You don't have much time to think about it because the proximity with soldiers and the unforgiving depiction of the horrors of war are flooring you the whole time. It's captivating.
Although a bit sour, it leaves a peculiar taste the following days that will make me go back to it.
So this is the cinematographic adaptation of the Annoying Facebook Girl meme. How attaching she is, cheating her way to NYU and making people call her this ridiculous name like an obnoxious self-entitled teenager. This film doesn't make you want to have kid, by fear they might turn like her once they reach teenagehood.
Beyond the cast and special effects, how do you make the difference between that and a shitty art-school's post-graduate's movie?
The second installment of M. Night Shyamalan's cinematic universe. Take my money and don't even shut up.
This was a total identification failure for me. Generally I highly doubt the productivity of stunts and more specifically violent ones. It's not clear to me whether what was really happening is a real try at changing things or just making as much turmoil as possible before dying. The movie doesn't even answer that, and choses the long and depressive path of close depiction of death instead. I couldn't figure out how to enjoy it no matter from what angle I approached it.
Marlon Brando and his dental prosthetics mumble mafia shit so as to appear charismatic. Yet another 3-hours long homework that lets me perplex.
Terrence Howard's past life has a policeman before he started Terriology has about the shittiest ending you could think about
A plastic assembled Johnny Depp mumbles mafia shit to show what an absolute madman he is. The film is interesting at least for its documentary and historical purpose
It's all fun and game and you're about to fall asleep until this insane and brutal long-take wakes you the fuck up. About the only highlight though.
The movie is suspenseful since you don't know whether the Beast will prefer being freed from his spell by Belle's love or, horrified by how dull she is, will just accept his fate as it is.
It lost me at the moment Luke Skywalker throws the sabre-laser that was the epic McGuffin finishing the last episode, which is a clear way from Disney to communicate that they don't give a shit anymore
Among their recent low-effort sequels, this original gem is welcome from Pixar, and it delivers. The stream of colorful visuals is stunning, the exploration of Mexican culture is original and interesting and it's sealed with the good old Pixar emotional hammer that makes you leave a few tears behind your 3D glasses. Truly good.
I got confused with Ang Lee's filmography and waited all the movie for one of the two guys to transform into Hulk. What a disappointment.
Definitely the most approachable film from Terrence Malick, and a powerful war movie at that, although the voice-over meditations tend to be either too analytic or too elusive
How ironic that Adam Driver has such presence in this nice little movie, while he looks like an annoying and uncharismatic teenager in the new Star Wars movies
<spoiler>Ah the good-old screenplay trick where writers lose track or what they're doing so they decide all of it was a diabolical plan from the character from the beginning.</spoiler>
Terrence Malick has reached his final form, the one of total freedom and no production control at all. The guy gets lost in whatever music festival, big estate, empty open-spaces, receptions and whatnots, filming A/A+ actors and actresses wandering around and mumbling shit. The wide-angle lens that distorts the edges of the frame, making it not even that good-looking anymore, is a good symbol for the overdose of a cloying formula.
Looks like Carpenter's low budgets is more suited for horror than for action. This is just really bad.
Second movie in my J.C. Chandor streak, and an excellent one. There is one character and 4 or 5 lines of monologue in this movie, the well-crafted directing and poignant performance from Robert Redford doing all the heavy lifting, and lifting it up well.
Last movie in my J.C. Chandor streak, and again a very good one. Very interesting inside perspective of the onset of the 2007 financial crisis, more punchy and approachable than the long and analytic Big Short.
National Board of Review's best movie of 2014. I would put it just after Birdman.
I have a sweet spot for movies about snipers and this one doesn't disappoint on the matter. A minor but nice film in Doug Liman's filmo (The Bourne Identity, Edge of Tomorrow).
Let me introduce you to Wonder Woman.
Coming from an island of women only, a man has to show her how to behave in the real world. He also makes sure she's not too much distracted by cute babies or wounded soldiers she wants to help. When she tells about some bizarre God stuff, the man needs to filter out the bullshit and convert it to an actual goal. When she's making a big scene because too much violence in this world and peace is better than war, the man needs to calm her down. She wakes up from a night in a basic boat, her mascara perfectly made. She enters the battlefield like she entered a fashion podium, in slow motion please. She charges at a bad guy, destroying the bell tower of a church, creating a havoc full of dust and dirt, but her hairstyle is still up to an advertisement for a shampoo.
For a self-advertised feminist movie, it makes all efforts possible so that it could be confused with a casually sexist one. As for the content itself, it's the latest issue from DC Garbage Studios.
Kurt Russel mimicking an alien is a bit ridiculous but overall it's somewhat entertaining
A very good action movie. Funny and entertaining.
How visually ugly and narratively impersonal can a Ron Howard's movie get before you start to dislike it? This one is probing for the limit, although fortunately it doesn't reach it.
The stunning cinematography beautifying depressive Polish sets is consistent with the touching view on the unexciting subject of a young woman who is about to take her vows to God. Not my cup of tea overall, but I can't say it's bad.
IMDb Top 250 homework. Talks a lot but doesn't deliver much.
I very much enjoy Michael Haneke's directing, but this is basically a documentary on slow deterioration to death and I don't see the point.
IMDb Top 250 homework. <spoiler>The cynical and sad ending obviously got my attention, but that's only after a long and unremarkable story</spoiler>
I think it's the first Disney where I actively enjoyed the songs instead of waiting for them to finish so that the narration could carry on. I then listened to the album in loop like a little girl. The movie is okay-ish.
This is difficult to rate. The movie achieves its goal perfectly, but I'm not sure I like it. It's frightening, but not usual-horror-film-frightening. The story mixes dead serious subjects, making it quite disturbing and dark. In the end, although I recognize the performance, it repulsed me more than anything else.
An endless source of reaction GIFs from Jack Nicholson
Why would I want to watch a wedding in real time from people I don't know? This last act with DeNiro and Walken tho
Those movies about recent trivia, incidents or notable people always get my interest, although this one lacks the spark to make it more than just an anecdote
The danger of giving Oscars to fresh and upcoming comedians on their first widely recognized movie is that they then rest on their laurels and are satisfied with blockbusters. This is how you get the brilliant Brie Larson to switch from Room to Kong: Skull Island. Same deal with Alicia Vikander in A Danish Girl and then Tomb Raider. Compare that to Leonardo DiCaprio who had to do an exhaustive tour of all the greatest contemporary directors and thoughtful roles before getting his precious one. It was a long con from the Academy to keep him up to his talent all along! Now shut up and take my money and let me watch this bad Samuel L. Jackson motherfucker fight the gigantic Kong.
Feel-good movie feels good!
Faut le voir pour comprendre les références autour de soi, et il faut dire que c'est bien marrant. J'ai toujours du mal avec ces comédies où le seul intérêt est d'attendre la prochaine pitrerie du comédien et qui sont de qualité nulle outre mesure. Elles semblent appartenir à un art entièrement différent qui, par simple coincidence, partagent avec le cinéma le fait d'être filmées.
Jeff Nichols makes us endure a long history educative package, which is quite a treason to the originality of his filmography up to this.
This filmed-with-no-budget-by-a-bunch-of-friends indie got me hooked quite efficiently
My love for characters played by Lily James, such as Natasha in BBC's War and Peace, turns my sensibility into this of a little girl. Cinderella is no exception, and I'm not even mad about it.
2019-05-05
This movie is one dependable ally when you've caught a nasty cold. Just slip in under the cover and let you be taken away in this beautiful tale. Relish watching the delightful direction of Kenneth Brannagh and listening to the sweet music of Patrick Doyle. Jubilate as Cinderella and the Prince meet for the first time in the forrest and flirt like two loving souls. Remind yourself that everything will be alright as long as you have courage and be kind. Oh boy this movie is close to perfection.
The editing of car chases is, as usual, an endless source of frustration caused by each little stunt being cut right before its proper finish when it should have been shown in a single shot. Entertaining nonetheless, and also has Lily James.
Nolan finally gets back down to Earth (and to Sea, and to Sky). The impersonal subject of war is a perfectly suited canvas for his absolutely masterful directing, and isn't polluted by his usual i-am-very-smart ramblings. The result is a stubborn, simple, and efficient masterpiece.
History Educative Package #24536, mixed with dramatic acting outbursts they will screen during the "Best actress in a leading/supporting role" video introduction at the Oscars.
At last a mature super-hero movie. A gold nugget in all this recent garbage.
The way Sergio Leone distills a scene's atmosphere is both the source of awe and sometimes of boredom, but overall the result is definitely something fascinating.
A totally average movie that interest lies in discovering the early roles of Peter Dinklage, Bobby Cannavale and Michelle Williams
Jean-Pierre Jeunet stills thinks his urine-colored Instagram filter is artistic, and reiterates the usual suite of gimmicks leading to a compromise ending
Casual Spielberg' masterful directing on average concept and screenplay. The man needs to find the magic back.