It seems that the way they made this film is by choosing some fancy action scenes to make and then interpolates a story that would somehow involve those scenes. The amount of ridicule this movie subject itself to is too big to fit in this short review. I have a preference for the repetitive shots of the helicopter's indicators that blink red, with more and more of them displaying red as peril intensifies.
Now, it's true that the cinematic quality of action scenes is great, especially the whole arc in Paris. The dedication (and insanity?) of the crew to their craft cannot be understated. In the end it looks like the true Mission: Impossible was happening during shooting, and that the making-of might be more interesting that the movie itself.
✓ Characters communicate explicitly with each other and tell what they see ✓ Characters are cautious and take reasonable decisions ✓ Characters stay with each other for security, they don't split ✓ The atmosphere is scary, without artificial jump scares ❌ The story has a clear resolution
This film gracefully avoids all the horror tropes and proves that it's still possible to make a frightening movie without them. It also throws a lot of intrigues in the air and finishes like they never have been raised. It actually got under my skin, making me imagine all sorts of theories and hypothesis to explain its mystery, even though it's a lost cause considering that the author himself said he added elements to challenge the spectator, without having himself a clear explanation for their purposes in the story.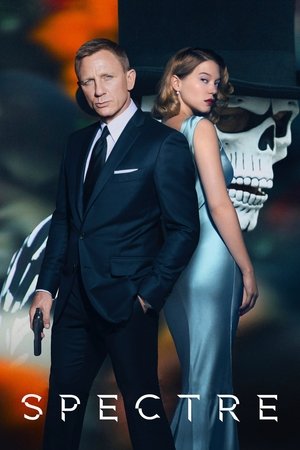 The traditional Bond formula never fails to deliver a solid entertainment, although Bond's behavior toward women characters still comes out as creepy, and the capabilities of the franchise's budget gives way to too-much.
A young couple suffers the two most important perils of marriage, lack of communication and over-reaction, under 6 hours of being wed. Many critics praised the acting of Saoirse Ronan and Billy Howle, which is surprising considering that their style of diction comes out as very explicit and roman-esque, contrasting with modern naturalistic acting that is usually appreciated from indies. It is, anyway, absolutely consistent with the overall mood of the movie, which explores the nature of love and its complications with an approach that is both simple and epic in its sensibility.
Margo Martindale and Richard Jenkins, seniors among the cast, who play the family's parents, save the movie from the mediocrity of the younger part of the cast. We can understand why John Krasinsky followed this by a movie where he doesn't have to talk since his only dramatic technique seems to exclaim "Whhhat?!" when hearing shocking news. As it turns out, the acting style of The Office isn't perfectly suited for cinema. The story doesn't deliver anything truly remarkable, only the bare minimum for a light-hearted dramedy.
Since it's 35 Celcius (S.I. units bitches) where I live I figured from the title that this would be an appropriate viewing. So I guess to complete the picture I now need to get into dealing weed, seducing the hot girl, and be a bad boy with my Corvette. All pumped up with a hysterical editing and soundtrack, this mixtape of genres succeeds when it doesn't take itself seriously and fails when it does. The result isn't necessarily memorable, but it makes for a pretty cool movie night.
Set years before 9/11 when Hollywood could still joke about terrorism, this masterpiece of a 90's action flick elevates itself way over its French source material, without forgetting to pay tribute to it. After Aliens, The Abyss and T2, it marks the end of James Cameron's nuclear warhead tetralogy, and a turning point into his insane budget and profit ascent, paving the way for his further titanic projects.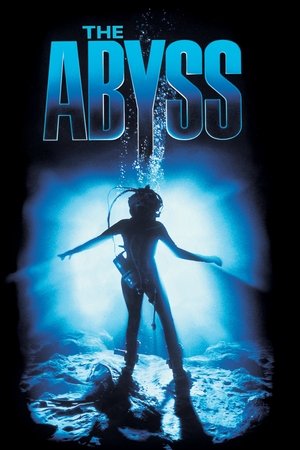 The first act misled me into thinking that this was just a story between a boy and a horse. It almost became boring before I realized that this is a full-featured saga on a lost teenager trying to find his marks. This is a good story, simply told, simply poetic. Boyhood the hard way.
I need to stop adding movies on my watchlist because of their poster, just like I need to stop clicking on YouTube videos because of their thumbnail. That was as heavy and gloomy as a tank launching rockets that spread clinical depression when they hit their target.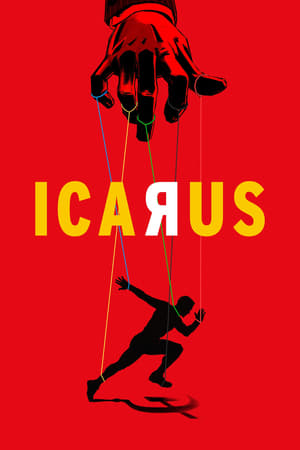 This is about a journalist who uses himself as a test subject for doping. Apparently he also injected steroids into the documentary itself, because its sensationalism sometimes hinder proper informational conveyance. It's fast-paced editing, dramatic soundtrack and catchline interviewing all around. Unnecessary considering how crazy the base material is in a first place.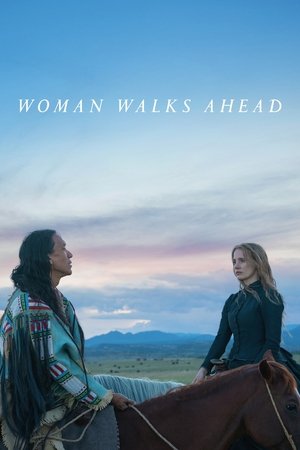 Jessica Chastain typecast as the strong independent woman, Sam Rockwell typecast as the racist American with a loose walking style, the spiritual journey of the white among the natives typecast as boring as hell.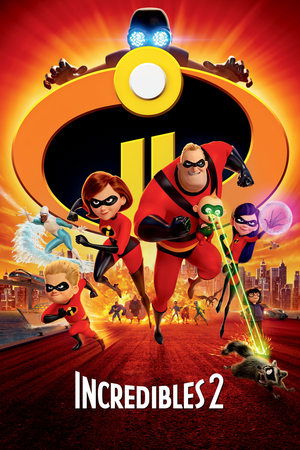 This is a Monsters University or Finding Dory type of situation. The universe is deepened with some arbitrary story that I'll forget about in six months. It's at least well made and entertaining.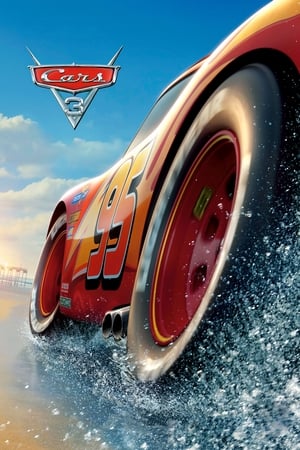 The Cars franchise is probably the most lucrative production of Pixar, thanks to the merchandising around it. For fans it's anecdotal but for them it's big money. Fair enough.
The incredibly clever screenplay seems more suited for a play (which it originally is), than for a screen. The movie eventually confesses its didacticism by going as far as letting the police inspector literally describing out loud the climax.
Too bad Molly didn't succeed in her Olympic career because this introduction sequence is stellar in comparison to the rest of the okay movie.
So what happens if Bill Murray feeds a mogwai just before 6AM.
When in doubt, apply a dose of rape-and-revenge exploitation garbage to your watching schedule.
I have two main problems with the movie.
The first one is the usage of a soundtrack, including during scenes where diegetic sounds are important. I've already complained about that for Arrival. This movie shouldn't have a soundtrack at all; everytime the music started I thought it perturbed the otherwise tense and interesting silence.
The second problem is a list of unclear things about the danger at hand and the lifestyle of the characters which range from questionable to inconsistent. The movie can't explain everything without being too didactic so the benefit of the doubt and suspension of disbelief are working at full thrust, to a level that isn't really satisfactory[1].
Fortunately the movie offers a great, long, tense, final act where it marks a few points and becomes at least an enjoyable suspenseful flick.
[1] My principal concerns are: - If the creatures can't distinguish little sounds if there is a greater source of sound (explained with the waterfall) then there is no reason the characters couldn't at least whisper when inside the house. From outside the house such whisper is of extremely small intensity in comparison to nature's sounds, just like is a clear voice in comparison to a waterfall. - The characters seem to live quite a reckless lifestyle. They hang out outside, leave their house's door open, etc. My understanding is that the creatures may be roaming a few hundreds meters from there, searching for sound. Really all the characters should be dead by then; it's unrealistic to survive that long without making any mistake. - There are two times where the movie shows that the creatures are absolutely strong and indestructible: it can rip a grain silo open, and a newspaper headline mentions their indestructibility. Then there are two times the movie shows effective defense and attack against them: when a car proves to be an effective shelter for at least a few seconds to the kids, and finally the shotgun. Fair enough, the shotgun may work only because the creature is already weakened by its deadly sound frequency (and unfortunately this choice reminds me of Mars Attacks!, and triggers a more parodic reading than a dramatic one).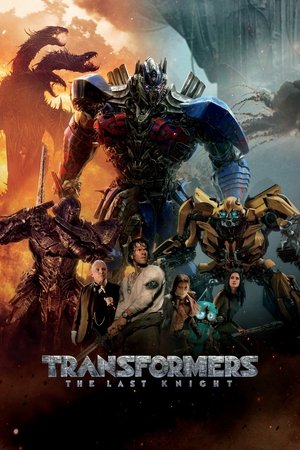 The editing of this film looks like the cinematographic equivalent of incorrect grammar. It's a nonsensical mixture of establishing shots, over-stylized composition and hand-held tracking shots. The constant changing of aspect ratio from one shot to another is obviously not helping. This is a feature-length clip whose narration is un-followable whatsoever. Michael Bay started his career as a clip director. He has then proved his ability to do decent cinema, first Transformers included, muzzling his clip-making OCD into reasonable limits that actually defined his style. He has expressed his wish to depart from the transformers franchise since the third installment, and this fifth one feels like an artistic burn-out. Let's cherish the recent announcement from Paramount that production of the sixth has been abandoned, and look at what Bay can do on new grounds.
This is a compilation of short stories, about 20 minutes each, unrelated to each other, but on the same theme of people being in distress. This is glorious to watch. This is the kind of stories that make you ask yourself « How would I react? » and can compare that to how the characters react, learn about their personality from that, and see how it plays out in the end. Excellent.
I can't quite fully like movies that don't have an intention (a goal, an objective, something that drives the story somewhere), and as is tradition in auteur-ish French cinema, there is no intention here. Great scenes, acting, etc. The movie wanders around, goes nowhere.
This movie has no plot. It is a clinical examination of a woman in state of shock, followed by her subsequent mourning. The directing and editing is reminiscent of Terrence Malick's style, with the camera filming the actors' face 2 inches away from them, cuts from one shot to almost the same one to show fractured continuity, and dialogues about God and whatnot drifting to a voice-over. Also there is a creepy soundtrack. I have no idea what all this is trying to achieve. It was too cerebral for me, I guess.
So this is it, I never watch an adventure blockbuster ever again. The whole movie is so dull. There literally is a bicycle race and then a race between Lara Croft and petty thieves. WTF is this shit.
Although interesting at the beginning, the movie quickly slips into a collection of artistic vignettes where there is less and less plot to focus on, eventually delivering underwhelming pay-offs to some of the intrigues raised in the first half.
This is the movie that Steven Soderbergh shot with an iPhone, to celebrate how such accessible mean of filming marks the democratization of film-making. Well, judging from the result, this is mostly the democratization of 90s-like serie-B film-making. This is bullshit anyway, since the hardest parts of film-making are sound recording and acting. Anyone can buy a reflex camera with nice video support for not that much more than an iPhone and record close to professional-grade videos. So this should definitely be taken as an experiment rather than anything else. Anyway, the screenplay is excellent and the cast, lead by Claire Foy, is very good. Steven Soderberg delivers a solid thriller, as usual, and even knows how to exploit the exotic filming format at hand to make it consistent with the thematics of the movie. Cool.
It's about two girls. One of them is a sociopath and has no feelings. The other one is normal, but she happens to despise her step-dad. So the first one casually asks why she doesn't simply murder her step-dad. The story is clever in that the sociopath one is presented as so cold and pragmatic she achieves whatever she wants, but she has a big weakness: because of her inability to feel emotions, she assumes other people act rationally too (as in a cost/benefit analysis) and has a hard time processing how other people's emotions will interfere with her plans. The movie is very well-made, but it lacks some icing to make it truly excellent. In particular, there is no great scene that stands out, and the resolution fizzles out a bit. In any case, I'll keep an eye on the director, who makes an impressive directorial debut, and on the two lead actresses (Olivia Cooke, whom you may have seen in Ready Player One, and Anya Taylor-Joy, in Split), both definitely very good.
Poor man's Arrival approaches DNA the same way astrology approaches astronomy, and we must wait until the final act for the director to finally take his LSD shot and reveal his true intentions, which are, obviously, to put pieces of country music guitar as a soundtrack to a science-fiction movie. The credits visuals are very nice.
Brilliant directing and brilliant acting, especially from Isabelle Hupert, but the unsatisfying resolution is holding me from fully loving it.
The surface-level narration breaks down in unison with the emotional meltdown of the lead character played by a marvelous Jennifer Lawrence. The film can be seen as the unreliable testimony of a woman in state of shock, each exaggeration and inconsistency being exploited to draw the very ambitious metaphor that lies beneath. The result is a spectacular and intensively emotional piece of cinema that leaves an indelible mark on the mind. Fascinating.
A good cinematography, decent acting, enjoyable directing and nice screenplay all turn into a perfectly insignificant and forgettable movie. This is the opposite of alchemy.
This takes place into a Zack Snyder's type of world with dark alleys and buzzing neons, and I can only enjoy this type of movies up to some limited value. Margot Robbie killing it as much as the setting allows her to.
Old Eastwood wants to make a feature-film about a 10 minutes event, so he shows us the mildly interesting past of the saviors, sealing it all with ugly patriotic morale
A refreshing nice little comedy. Perfect for a light-weight screening with friends or family or beer.
A thoughtful look at a familial crisis in contemporary Iran. The directing is clever and the acting excellent, especially from lead actor Payman Maadi. This is high quality cinema, keeping the story somewhat suspenseful all while having a humanist view of the characters and the context they're evolving into.
The latest garbage from Marvel, where uncharismatic characters talk mythological origins nobody gives a shit about and you can know how dramatic it's supposed to be by measuring the inverse Chris-Pratt-jokes-per-minute
The first 10 minutes of this movie must have been designed to showcase 4K because it made me fall in love with my TV set. Also the film is nice.
The obsessional usage of the long-take (the movie is one long take, although with ellipsis) allows some spectacular context switches all while maintaining continuity, which is splendid. All the characters are more or less crazy and it all turns into an exquisite cacophony.
'the fuck did I just watch. I'll rate it 5 just in case.
After having seen Ferris Bueller Day's Off I wanted to discover more of Matthew Broderick's filmography, but this boring Oscar-targeted history educative pack will make me stop there.
Homework, obviously, although the epic poster with the Brooklyn Bridge drove me to it as much as the film's cult status. It's an interminable three-acts saga on organized crime whose first act and its poetry on childhood and teenagehood is the only one that I found bearable. They also screw up big time when casting the actress to play the adult Deborah, the overwhelming proof being the comparison between Elizabeth McGovern and adult Jennifer Connely.
It's long and a bit too meditative for me, but I enjoyed the great soundtrack and the gorgeous visuals, both classical in their style.
Homework movie (in many top lists, considered cult, etc). I can't stand Japanese animation and their feature-length animated GIFs.
Ready Player One homework. Mostly boring, but watchable.
The kind of movie I would have enjoyed when I was 7, the mental age of its two bafflingly stupid lead characters
I GOT CHILLS, THEY'RE MULTIPLYING, AND I'M LOOOOOOOOOSING CONTROL
Lieutenant Colonel Benjamin Vandervoort: 3 million men penned up on this island all over England in staging areas like this. We're on the threshold of the most crucial day of our times. 3 million men out there, keyed up, just waiting for that big step-off. We aren't exactly alone. Notify the men, full packs and equipment 1400 hours.
Apparently « Show, don't tell » wasn't exactly the motto of this theatrical history educative package.
Ready Player One homework. Somewhat feel-good movie that runs well if you don't expect much from it.
So that's what Christian Slater was doing before embodying Mr. Robot. Well he played even crazier characters back then.
It's good but I don't get all the fuss.
Rarely saw a movie straying from its path that much. It seems that the authors had no idea what story they wanted to tell us.
It seems that Kenneth Branagh's spectacularly theatrical directing can turn any novel I don't care about into a somewhat interesting entertainment
Some shit American comedy features a retarted teenager masturbating into a pie and nobody bats an eye. An intelligent movie features a touching teenager masturbating into a peach and suddenly everyone loses their minds.
This shitty composite is not convincing me a second the clown is actually in the sewer. Also there is a fight between two groups of kids where they throw rocks at each others. Don't do that kids it's very dangerous!
Margot Robbie produces an original movie on the very bankable subject of ice skating, where she plays the lead whose 80s' style of clothes and hairstyle showcase the latest sexy fashion, telling the story of a 80s' scandal few people remember. The movie, which is amazing, proceeds to win four times its budget, be nominated for multiple Oscars and is acclaimed by the critic. Beware Hollywood, because this woman is going places.
I wasn't convinced a second of this love story. It all unrolls way too fast. She must be a maniac to fall that fast and desperately for a stupid fishman. Also there is this weird shot where the fishman is holding her in his arms and he's very muscular and she's like protected by him. Del Toro obviously wanted this iconic shot but the imagery of the powerful protector for the fragile woman comes out as very weird in the movie's context.
In the vein of Stronger, I like those little movies depicting real incidents and real people. They're often the occasion to discover some interesting facts or professions, firefighters in this case. <spoiler>I didn't know the real story and the ending moved me very much.</spoiler>.
Spielberg casually redefining the entire war genre. You don't have much time to think about it because the proximity with soldiers and the unforgiving depiction of the horrors of war are flooring you the whole time. It's captivating.
Although a bit sour, it leaves a peculiar taste the following days that will make me go back to it.
So this is the cinematographic adaptation of the Annoying Facebook Girl meme. How attaching she is, cheating her way to NYU and making people call her this ridiculous name like an obnoxious self-entitled teenager. This film doesn't make you want to have kid, by fear they might turn like her once they reach teenagehood.
Beyond the cast and special effects, how do you make the difference between that and a shitty art-school's post-graduate's movie?
The second installment of M. Night Shyamalan's cinematic universe. Take my money and don't even shut up.
This was a total identification failure for me. Generally I highly doubt the productivity of stunts and more specifically violent ones. It's not clear to me whether what was really happening is a real try at changing things or just making as much turmoil as possible before dying. The movie doesn't even answer that, and choses the long and depressive path of close depiction of death instead. I couldn't figure out how to enjoy it no matter from what angle I approached it.
Marlon Brando and his dental prosthetics mumble mafia shit so as to appear charismatic. Yet another 3-hours long homework that lets me perplex.
Terrence Howard's past life has a policeman before he started Terriology has about the shittiest ending you could think about
A plastic assembled Johnny Depp mumbles mafia shit to show what an absolute madman he is. The film is interesting at least for its documentary and historical purpose
It's all fun and game and you're about to fall asleep until this insane and brutal long-take wakes you the fuck up. About the only highlight though.
The movie is suspenseful since you don't know whether the Beast will prefer being freed from his spell by Belle's love or, horrified by how dull she is, will just accept his fate as it is.
It lost me at the moment Luke Skywalker throws the sabre-laser that was the epic McGuffin finishing the last episode, which is a clear way from Disney to communicate that they don't give a shit anymore
Among their recent low-effort sequels, this original gem is welcome from Pixar, and it delivers. The stream of colorful visuals is stunning, the exploration of Mexican culture is original and interesting and it's sealed with the good old Pixar emotional hammer that makes you leave a few tears behind your 3D glasses. Truly good.
I got confused with Ang Lee's filmography and waited all the movie for one of the two guys to transform into Hulk. What a disappointment.
Definitely the most approachable film from Terrence Malick, and a powerful war movie at that, although the voice-over meditations tend to be either too analytic or too elusive
How ironic that Adam Driver has such presence in this nice little movie, while he looks like an annoying and uncharismatic teenager in the new Star Wars movies
<spoiler>Ah the good-old screenplay trick where writers lose track or what they're doing so they decide all of it was a diabolical plan from the character from the beginning.</spoiler>
Terrence Malick has reached his final form, the one of total freedom and no production control at all. The guy gets lost in whatever music festival, big estate, empty open-spaces, receptions and whatnots, filming A/A+ actors and actresses wandering around and mumbling shit. The wide-angle lens that distorts the edges of the frame, making it not even that good-looking anymore, is a good symbol for the overdose of a cloying formula.
Looks like Carpenter's low budgets is more suited for horror than for action. This is just really bad.
Second movie in my J.C. Chandor streak, and an excellent one. There is one character and 4 or 5 lines of monologue in this movie, the well-crafted directing and poignant performance from Robert Redford doing all the heavy lifting, and lifting it up well.